18/10 SEA Patch Notes
[Rearmament] Sylvia Rearmament Unlocked!

[Side Story] Great Witch's Legacy is back! Complete the hard mode to get Unit Data Laura Beatrix!

[Challenge] New Challenge Unlocked: Let's Go, ARS!

[Attendance] When Fall Comes... (2022-10-19~2022-11-08)

[Recruit] Classified Recruitment—Replacer King & Replacer Queen Probability UP!

[Recruit] Normal Recruitment—Frederick Doma & Rosaria Probability UP!

[Recruit] Operator Recruitment—Sigma, Kim Hana & Momo Probability UP!

[Recruit] Revenant Added to Recruit-on-Demand Banner.

[Shop] Added Talent Development Package, Assorted Binary Special Package, Special Tuning Binary Package & Special Set Binary Package.

[Danger Close] New Season Starts!
---
New character - Rearm Sylvia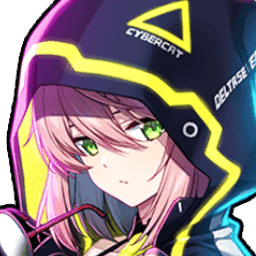 Something happened with the Sylvia we've all known and loved. Something bad. She became a freelance hacker. And sadly, somewhere along the way, she lost herself. Lost her identity.
While her base version is one of the most unique Snipers in the game that has a great CC ability and also acts as a supporter to Mechs, her rearm exchanged all of that for the ability to kill enemy backline and become a bane to Towers.
After she was initially released, she was pretty terrible in both PVE and PVP, but since then she was buffed and while in PVE she is still terrible, in PVP she became a backline assassin that can easily wipe most of the squishies hiding in the back with one Special attack. On top of that, even if they don't die, their Special skill cooldown will be massively increased - but this only works in PVP.
So while after the buff, she is usable in PVP, her 4-cost is a bit too much for some players.
Should you rearm her?
Well, this is tricky as her rearm drastically changes her and from a support sniper that can buff Mechs and stun the whole team, she became a backline killer. So the best choice would be to keep one Sylvia at 110 and raise a second one to rearm her.
Full design