29/11 SEA Patch Notes
[Rearmament] Han Sorim Rearmament Unlocked!

[Attendance] Escape from Nightmares Punch In! (2022-11-30~2022-12-14)

[Recruit] New Normal Recruitment—Christina Brecht Probability UP!

[Recruit] Normal Recruitment—Revenant/Machine Collector/Dorothy/Liona Probability UP!

[Recruit] Operator Recruitment—Moena/Serina Crew Probability UP!

[Recruit] Replacer Rook Added to Operator Recruit-on-Demand Banner.

[Shop] Pajama Party Skins for Sale! (Christina Brecht, Revenant)

[Shop] Added Polymer Gear Set Option Selection Package I/II, Special Tuning Binary Package, Special Set Binary Package, Special Fusion Core Package.

[Danger Close] New Season Starts!

[Gauntlet] New Devoted Season Starts! (Dec. 5 - Feb. 5)
---
New character - Christina Brecht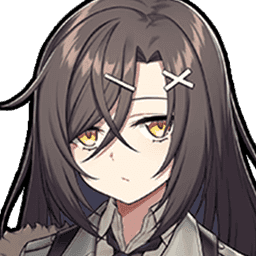 Chris is a super weird character. In some matches, she can carry you and kill enemy after enemy just by running away from them, in others, she runs into them and dies doing nothing. Her damage output is pretty high but comes at the cost of her being pretty expensive to deploy as you need 4 Deployment resources.
Still, while her running away from Defenders and killing them before they can catch her is pretty fun in 1 vs 1, in normal matches it rarely happens. Overall, she's a fun character to use but she brings the element of chaos to the match and you never know what she will do.
Should you pull her?
It's up to you, but she might perform better in SEA server than she does in KR as she was released way earlier for SEA for whatever reason.
New rearm - Han Sorim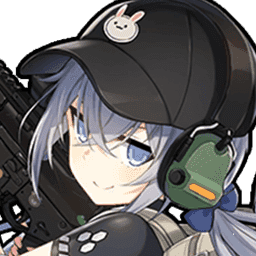 Rearm Han Sorim takes what the base version is good at and makes it even stronger. Sadly, base Han Sorim is a pretty average employee and while the rearm is an upgrade, it isn't enough to make her meta.
The rearm gave her an Ultimate that rapidly fires an LMG for 9 shots that has a huge range, allowing her to penetrate the backlines if not absorbed, and gains damage immunity during it. This ultimate can be used to burst down any defender in the game when paired with her innate 60% Anti-Defender.
Her biggest issue is that her survivability is still bad, compared to other meta rangers, being very vulnerable in the backline with average stats. Also her base atk barely increased from the base version, not enough to make her overpowered, and her leader skill is not really worth using.
In PVP while initially she was used for fun, players soon realized that she can quickly melt tanks, if not, seal their skills, or penetrate backlines when facing strikers.
In PVE, her damage is amazing, and she can be used where having damage burst is good.
Is she worth rearming?
Yes!
New skins - Pajama party
Chris and Revenant will get their skins with this patch - you can see them in the blog's cover image.