Source
You can find the roadmap video here, but keep in mind that it's only available in the Korean language. Still, we translated the most important information we learned from it and you can find them below!
Edit: The roadmap video has been now officially released with English subtitles. You can check it out here.
Summary of the roadmap
Upcoming events - Chloe's Strange Dream, The God of Valentine's and Blissful Spring,

New characters - Jiho, Velaana, Honglan, Erika and Aki,

New banners,

New mode - Guild Boss,

New mode - Champion's Arena,

Main Story update,

New skins.
Upcoming events
Three big events have been announced: Chloe's Strange Dream, Protect me! Chocolate Shop, and Blissful Spring. The first one will start on the 19th of January, and then we will get a new similar-sized event in February and March.
While for the Valentine and Spring events not much information was revealed, about the New Year's Event (Chloe's Strange Dream) we know a lot!
Summary of what's coming with Chloe's Strange Dream event
Jiho will be released as part of the event,

Chloe and Naiah are the two main characters of the event,

Not only we will get a copy of each for free, but also their skins will be obtainable for free from the event,

the skins and the furniture available in the event shop are limited and once the event is over, you will have to wait for a rerun to obtain them,

Event currency will be obtainable in various ways, but one of the sources will be a new building you will place in your Town that will generate it,

The event will introduce the first Boss mode where you fight corrupted Chloe,

A 2-week login calendar will be released with the event with a lot of goodies,
About Jiho and the skins we will talk in their own sections, so let's focus on the Boss Mode first. Here's how the boss will look:
Yeah, that's Corrupted Chloe. I don't know what happened to her, but that's harsh.
Some details about the boss mode:
You need to clear Episode 6 to unlock it,

You can attack the boss 3 times a day,

The more damage to the boss you do, the more Golden Bags (event currency), you will earn,

The Corrupted Chloe boss has a gimmick that blocks you from using Ultimate skills initially and you have to find a way to unlock them,

You will obtain additional rewards (all 3 types of tickets: normal, type and artifact) based both on the cumulative damage done to the boss during the event and on the maximum damage done in one round.
Event skins
And here's what the two event skins look like (you can get them for free):
Chloe's skin is on the left, and Naiah's is on the right.
Summary of the Valentine's event
The format seems similar to the Chloe event - we will get a special building, but also when you visit your friend's town, you will encounter Valentine-themed monsters and for killing them you will obtain event currency.

Jacqueline and Rebecca will be the main characters for this event and their skins will be rewards in it,

Instead of a boss mode, there will be event stages you can attack every day and obtain event currency (it looks similar to Dual Gate, but in event form).
Here's what the skins for the event characters look like:
New characters
Five new characters have been announced in the roadmap! Going from left to right:
Jiho

Velanna

Honglan

Erica

Aki
Here are their full designs:
Jiho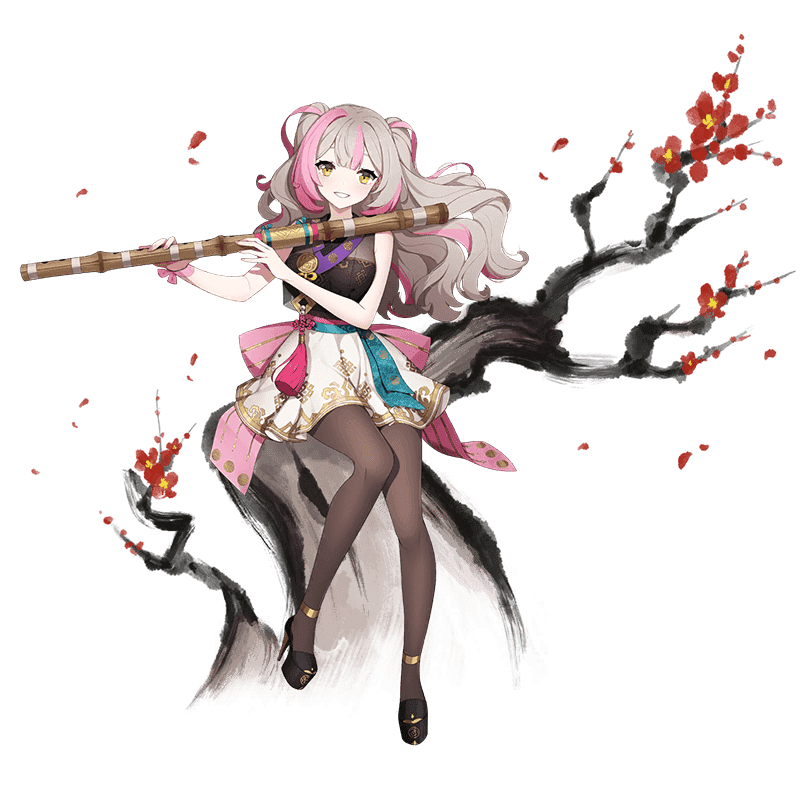 Velanna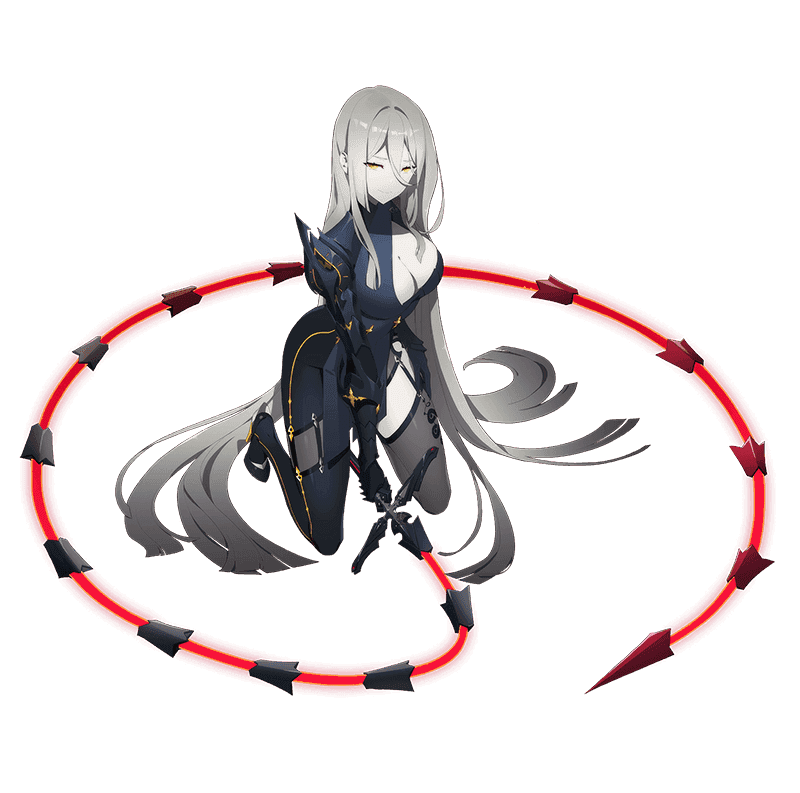 Honglan
We already added Jiho to our website, so you can check her information! Still, her skills aren't available there yet!
Upcoming banners
On top of the new characters being released, there always will be a banner available for one of the existing characters and the order for that seems to be this. Considering that each banner lasts 2 weeks, here's what awaits us in the next 3 months:
New release banners
Jiho - from 19.01 to 02.02

Velanna - from 02.02 to 16.02

Honglan - from 16.02 to 02.03

Erika - from 02.03 to 16.03

Aki - from 16.03 to 30.03
Rate-up banners
Mephi - from 05.01 to 26.01

Talia - from 26.01 to 09.02

Prim - from 09.02 to 23.02

Mica and Seeha - from 23.02 to 09.03

Catherine - from 09.03 to 23.03

Miriam - from 23.03 to 06.04
New mode - Guild Boss
Guild Boss mode has been announced and it will be released in March!
Each guild member will be able to attack the boss 3 times a day,

You will receive rewards based on the damage done daily,

After killing the boss, a new, stronger one will spawn,

Guild will compete with each other and receive seasonal rewards based on the damage done to the boss (each guild member receives the same rewards based on the guild rank),

There's a 3-week rotation between 2 bosses - the first one can be seen in the image above.
New mode - Champion Arena
Champion Arena will be added with the March update. In this mode, you have to prepare 3 teams and you fight against players who also prepared 3 teams. Who wins 2 of them, wins the whole battle.