Roadmap
You can check the roadmap in the blog's cover image.
Summary
New awakened character - Awakened Shin Jia

New battle pass character - Raphaela

New event - Coffin Company New Year

New event - Gremory's Bar
Awakened Shin Jia
Awakened Shin Jia, the tinkerbell, is a pretty great employee that specializes in buffing allies' damage output and making them harder to kill. While her special/passive locks the furthest target in sight, her sight range is actually pretty low and will most likely target frontlines. Still, this effectively disables them for 10 seconds as they are stunned for the first 5 seconds before getting sealed. Despite that, she's still a pretty great pick in the Gauntlet.
Her main usage in PvE is the massive ATK% buff that and the 10% shields she generates - up to 3 times per special skill, allowing the team to survive much longer. Her ultimate is a burst heal that also duplicates the current special skill's buff onto everyone in the field. This makes her top tier anywhere where you're racing against the time: Raids, Danger Close, even Event stages.
However, she does require some practice to use if you want to make the most out of her since her special has a limited range - most of the time not reaching the long-range snipers, and her ultimate will give the lowest buff if cast at the wrong time.
New BP character - Raphaela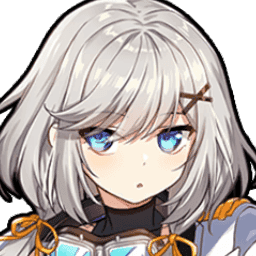 Raphaela is an employee really similar to Janus, because she's two in one - when you deploy her, she's a Tower that has 4% MDL (Maximum Damage Limit, which makes her really hard to kill - normally, the stat is only available on Defenders) and pretty high base stats for 3 cost unit, but when her HP drops she transforms into a Striker that chases enemies.
When she was first released, the MDL value was 2%, and this made her basically unkillable when she was in Tower mode, and just her addition to the game increased the average length of PVP matches by 10% and was nerfed two weeks later.
Honestly, she is still pretty broken after the changes. She has pseudo-forward deploy (spawns slightly further than where you place her, like A.Mina), allowing her to easily attack the backline with her absurd hitstun and damage. When she transforms into striker mode, she is pretty much unkillable with her MDL and her ultimate is a massive nuke that is 50% charged upon transforming.
As for PVE, she has some uses, but requires manual play or else she just sits at the back for 15 seconds.
New event - Coffin Company New Year
Quite possibly this is the 2.5-anniversary event in disguise, but without more information, we can't be sure.
New event - Gremory's Bar
Gremory's Bar is an interesting event that gives a lot of resources and we will prepare a guide for it soon as it's tricky to get all things from it!
Also, with this event, we should get the following characters as banners: