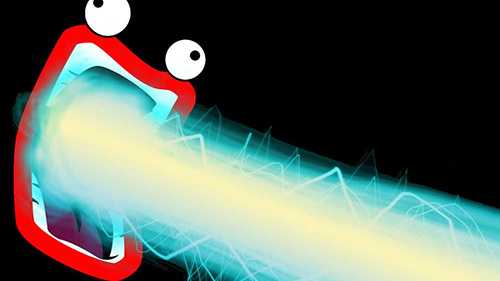 Yes. That's Laplace. She's a Burst III Attacker who uses a Rocket Launcher that can turn into a laser cannon.
Since her S1 is tied to her using Full Charge, make sure to actually fully charge your shots or you will be losing on the explosion range bonus. While the bonus isn't that big, it will allow you to hit multiple enemies easier. Still, Vesti just needs to hit an enemy once with a fully charged shot to gain a 15% Explosion Range for 10 seconds, while Laplace needs to fully stack it to gain the same amount that only lasts for 5 seconds. So something is really wrong here.
As for her S2 - it's a simple passive that increases her damage when you fire the last bullet and also increases the damage dealt to Bosses when you hit their weak spots.
Let's talk about the Burst skill next.
Similar to Snow White or Maxwell, she can transform her weapon, but compared to them it works a bit differently - it doesn't just shoot once, but it deals damage over 5 seconds while also penetrating enemies. Also, if you use the Burst while S1 is fully stacked, the skill will deal additional True Damage (True Damage ignores the DEF of enemies), and considering the bonus damage procs every time you hit something, this makes the skill one of the hardest hitting Bursts in the game, but only when you manage to keep the laser on the enemy for the whole 5 seconds. This is especially hard to do on auto-aim because you're left at the mercy of the AI who loves to point the laser at the ground.
Overall, Laplace shines in two places: high enemy density stages and bosses that have their weak points close to each other, which allows Laplace to hit all of them (once she stacks up her S1) at once to both make the boss fight easier and increase her overall damage. Chatterbox is a great example of a such boss where even Scarlet can't match Laplace's damage output.
Still, be aware that Laplace's damage is just average in stages with low enemy density (so mostly in early/mid-game, as most of the stages past Chapter 10 throw tons of enemies at you) and some boss fights that have a lot of transitions phases or really spread out weak points.